Evolution LED sabre - GREEN - 57 cm Blade
Ready for action this beautifully crafted LED Sabre is ready for combat or display. Machined From sturdy aluminium this hilt is built to last and outfitted with a polycarbonate blade ready for controlled sparring*.
More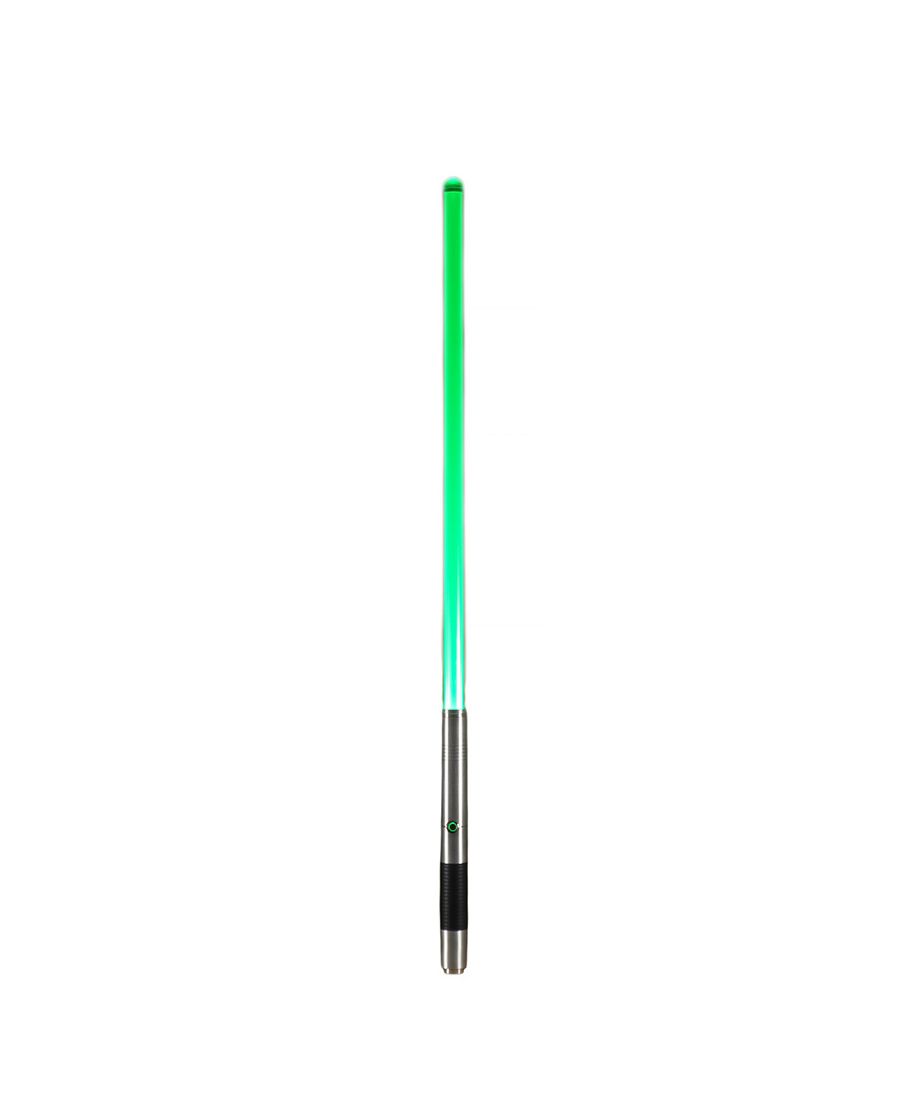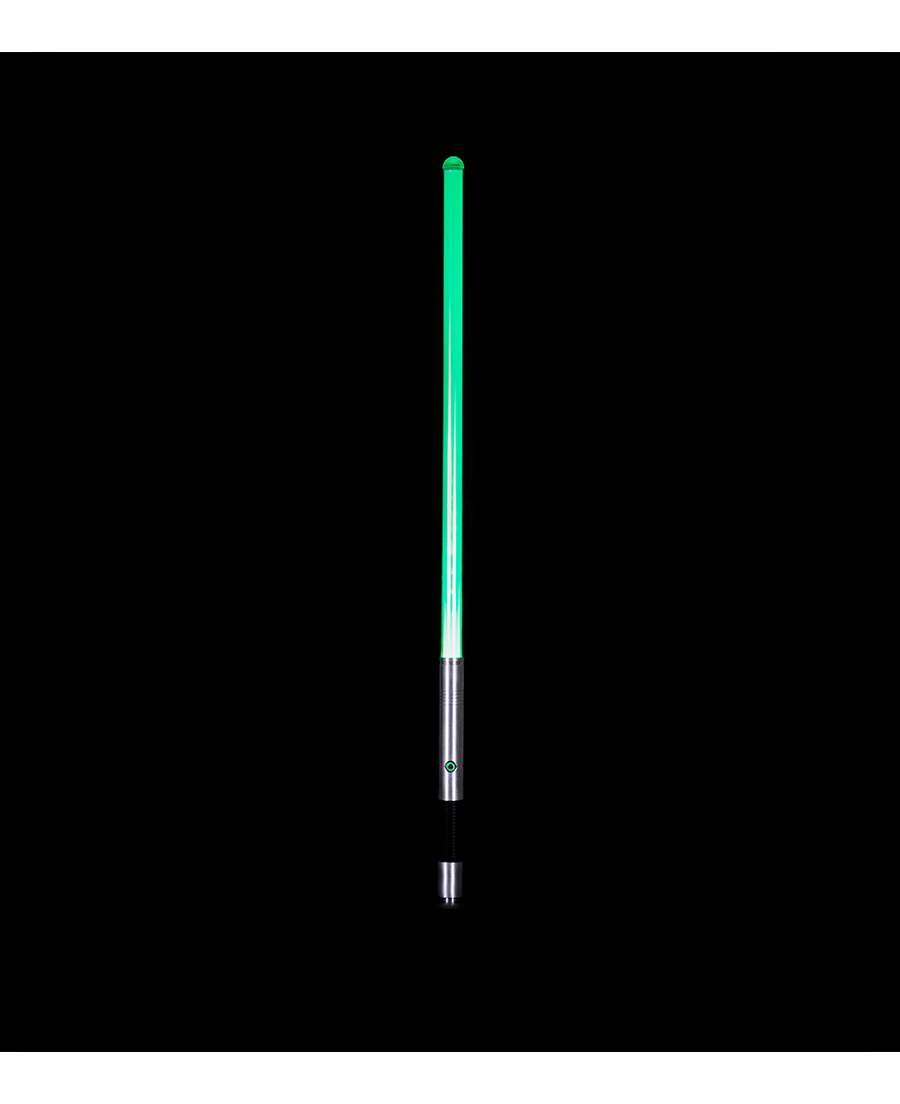 The Evolution sabre is a work of art and can't fail to impress with its sturdy build and gorgeous detailing.

In development for a number of years, the Evolution sabre fills the gap between toy sabres and custom pieces. The evolution has been designed from the ground up to be suitable for sparring*. It has a solid metal switch and the electronics and battery are protected from shock with padding. Supplied with an Allen key to tighten the blade, a charger with a UK three pin plug and has a pre installed battery and kill plug.

The evolution is available with an 87cm blade or a 57cm blade.

Specification:
Hilt
286g, 27cm long 32mm diameter
10oz, 10.5 inches long, 1 inch diameter

Charger
4.2V 1Amp

Blades
182g, 87cm length when fitted or 124g,57cm when fitted.
1mm polycarbonate tube suitable for controlled sparring.
10 feet (approximately 20 layers of high-quality light diffusing film for an even blade colour

Features:
In built 18650 Li-Ion 3.7v 2500mah rechargeable battery with protection circuit to prevent over discharge
Runtime between 45 minutes and 1 hour of runtime dependent on colour selection
9 watt RGB LED capable with 10 selectable colours

*Sparring with LED Sabres should only be undertaken under adult supervision with the use of suitable protective equipment including a fencing mask and padded clothing. 1mm wall thickness on these blades makes them suitable for controlled sparring.