FIE Three Weapon Scoring Set
A simple remote control scoring apparatus with score and time. Combined with 2 spools and 2 ground leads in a bag. Great for simple competitions and clubs.
More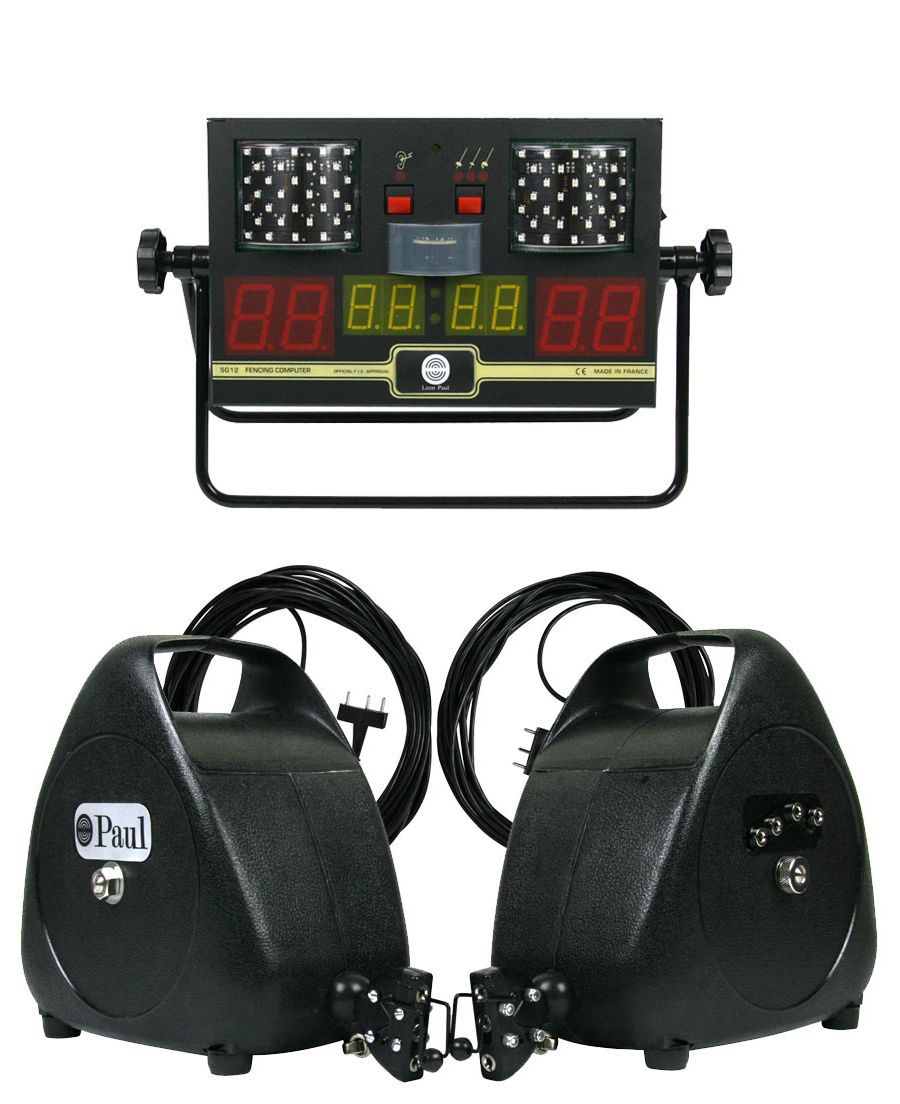 Set includes a pair of spools (Ref: C66), connecting wires (Ref: L72) and the 3 weapon F.I.E. box (Ref: CSG12).