LP - Fusion Pro FIE Epee Blade with Ti Base
Blending the best new technology, including a patented Titanium point with a classic bend profile and feel, this is the ultimate FIE Epee blade. Made with the finest quality Sheffield sourced British steel this blade is for any club or competitive fencer looking for a super long life blade with a lightning quick responsive feel.
More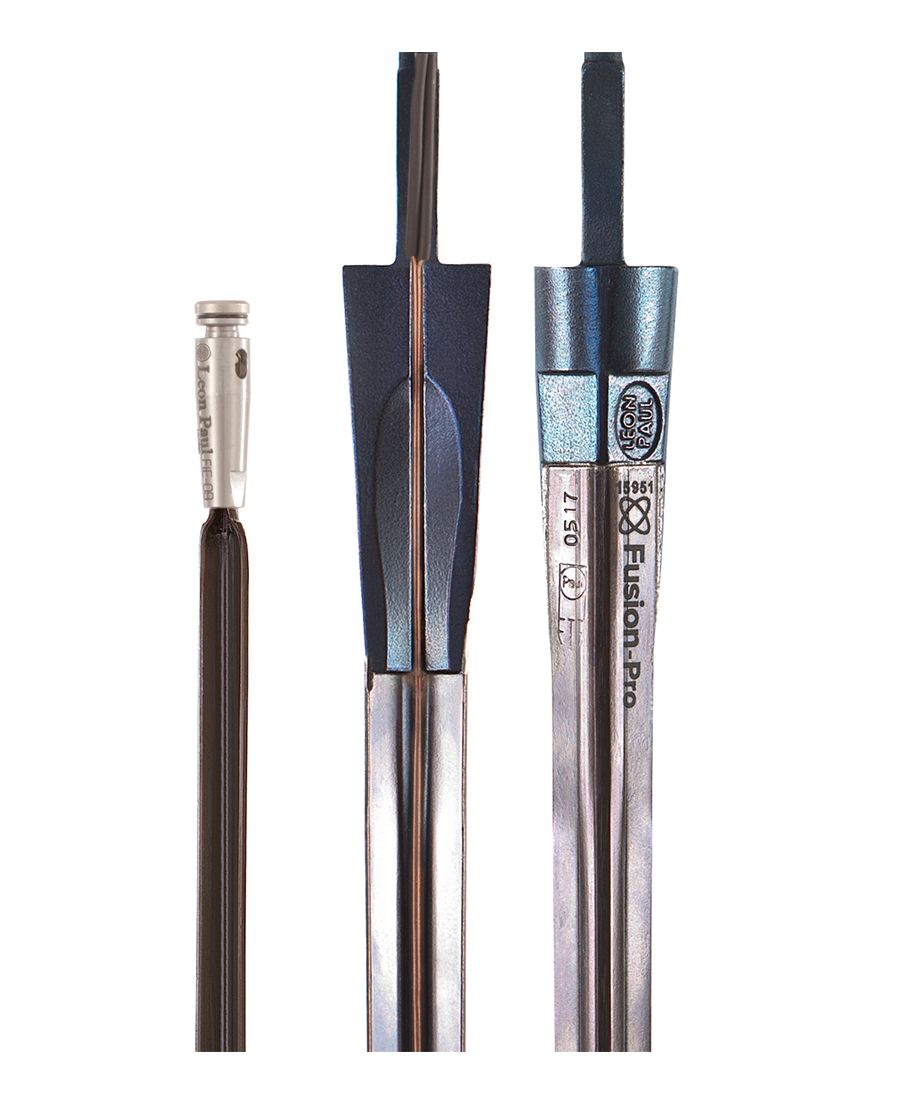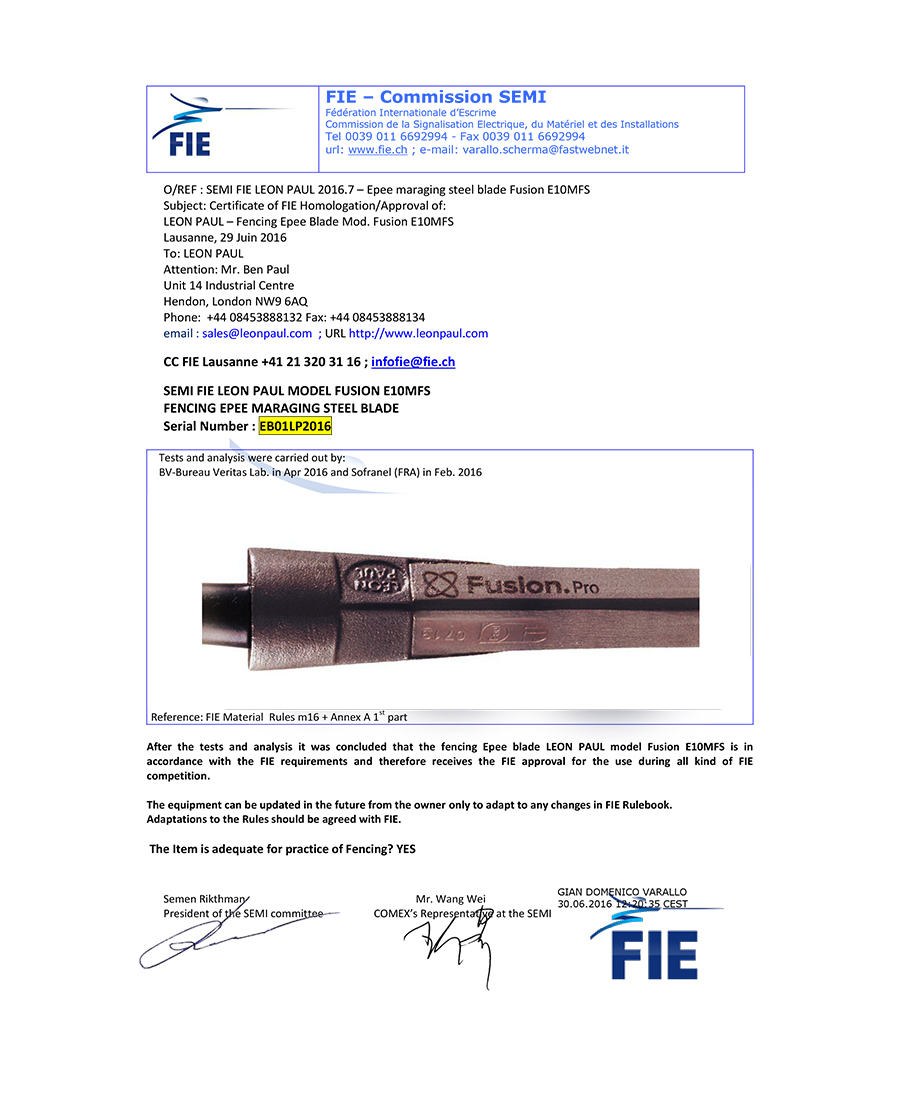 LP - Fusion Pro FIE Epee Blade with Ti Base
Designed to be the best combination of new and old
The Fusion blade combines all of the features of Leon Paul's unique V blade, the qualities of a traditionally forged blade and then adds a titanium point for the ultimate in speed and accuracy.

Faster - The titanium tip moves the balance point back towards the hand so that you can move the tip more rapidly.
Stiffer - These blades are designed to come in just below the maximum legal stiffness. When you ask a top fencer to pick an epee from a bunch they invariably chose the stiffest blade they can to give them the most accuracy.
Consistency - There is almost no variation between blades on the weight, balance point or stiffness. Consistency between weapons is a fencer's best friend allowing you to pick up any of your weapons and know that they will all perform the same.
Lighter - The overall weight is 18% less than a traditional blade which means less stress on your muscles and faster more precise actions.
Stronger - The V profile combined with maraging steel makes the blade last more than 5 times as long as a classic forged blade.
More accurate - Reduced weight at the tip means your point arrives more predictably on target with less lag between action and reaction.
Maraging steel FIE approved blades last much longer than standard steel blades. Although they are more expensive the extra durability means that if you are a serious fencer it costs less to use FIE blades in the long run. When combined with the performance benefits using these blades is an absolute must.


Specifications
Weight
Size 5: Short Tang 171g | Long Tang 192g
Composition
Maraging Steel