Midi-Fence® Vest Small Black
Protective vests made for 6-10 year olds who want to try plastic fencing.
More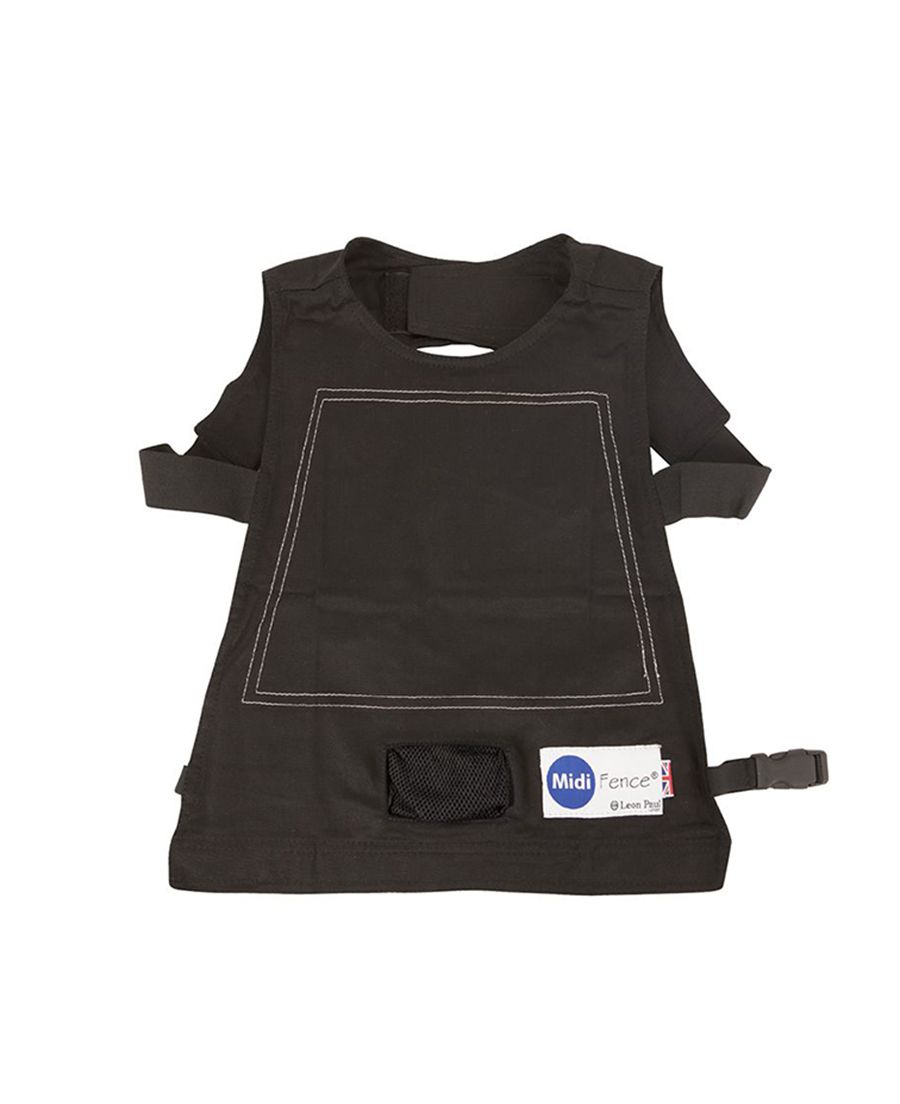 Light weight protective vest Unisex One size fits all Cold machine wash Optional integrated scoring can be added Midi-fence is a low cost way to introduce electric fencing to young adults. The vest has a foam pad inserted into it to provide protection for fencing with plastic foils. The vest is unisex and designed to fit a large range of sizes. The vest has a target area designated by black stitching. Having a target encourages fencers to aim hits and gives an option for competitions. The vest is washable on low temperature but you must remove the foam padding. The vest can have an electric scoring target added to it which will allow you to do mini competitions. Customers say: I've ordered some more of the non-electric vests earlier this week for myself and Andy who is running quite a few of our classes on Shetland. He absolutely loves them - he says the kids feel more like "real" fencers and the vests completely remove any fear of being hit. I'm quite looking forward to using them in my own sessions. Coach says: Having the target area has helped focus the kids on point control and stops any of the painful hits that put some people off.